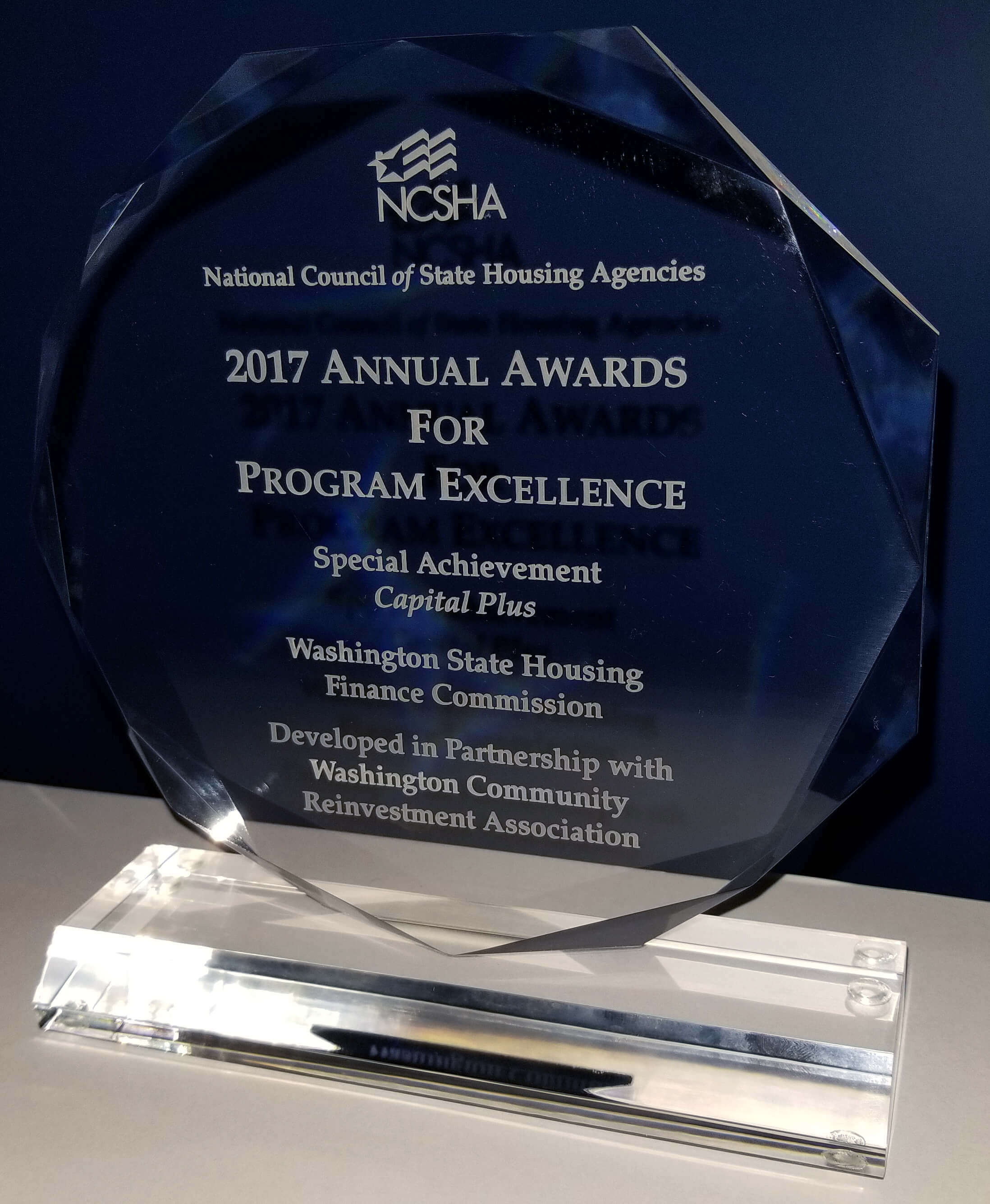 The Capital Plus! program has received national recognition by the National Council of State Housing Agencies. During the annual State Housing Finance Agencies conference, Capital Plus! was declared the winner of the Special Needs Housing category, which recognizes programs that best provide affordable housing and services for persons with special needs.
Capital Plus! is a $9 million loan fund for Washington nonprofits that need to finance housing, capital facilities owned and operated by the nonprofit, and/or equipment purchase or capital leases.
The program assists small and emerging nonprofit organizations that would otherwise not have access to favorable financing. Washington nonprofits that serve or provide community services with consideration to lower income persons or persons with special needs are eligible to apply for financing. Loans may be in any amount up to a maximum of $750,000 with terms up to 10 years. The program is a partnership of the Washington Community Reinvestment Association and the Washington State Housing Finance Commission.